Grants from Foundations
In January 2022, Norwalk Preservation Trust was awarded a Cultural Fund Operating Support Grant from Connecticut Humanities. These funds are being used to enhance our community-building efforts online, including the production of two high-quality video tours of historic homes in Norwalk, to be released at a festive event this Fall. More details soon!
The launch of this web site in 2008 was made possible by a generous and timely grant from the Connecticut Trust for Historic Preservation, now known as Preservation Connecticut.
Corporate Grants and Matching Gifts
AT&T provided a timely grant that allowed us to significantly upgrade our fundraising technology, including our online giving infrastructure.
We also receive corporate matching gifts from the employers of our members and donors. Contact us if you need information from us in order to do this.
Tour Sponsorships
Each of our Living History bus tours, our Historic District walking tours, and Your Green Old House workshops has featured a variety of advertising sponsors at different levels. Contact us for more information about opportunities to sponsor upcoming events.
Norwalk Preservation Trust's current event on September 25, A Tour and Taste of Wall Street, is supported by a grant from Viking Construction.
Sponsors of past events include Harris, Harris & Schmid, Fat Cat Pie Company, Fountainhead Wines & Distillations, M.F. DiScala & Company, Beinfield Architecture, F.D. Rich Company, Stein/Troost Architecture, William Raveis Real Estate, Head of the Harbor South, Tuliptree Site Design, Gill & Gill Architects, Lockwood-Mathews Mansion Museum, The SoNo Collection, Norwalk 2.0, Norwalk Public Library, Norwalk Redevelopment Agency, and Norwalk First Taxing District.
Contributions of Professional Services
Harris, Harris & Schmid has contributed invaluable legal work over a period of more than a decade.
On Location Tours has supported our Living History tours with access to experienced drivers and comfortable buses, not to mention helping us to prepare the tour booklets and many other aspects of these events.
Wyant Simboli provided the visual design and layout of our previous website, and has generously helped us in various ways over the years, from introducing us to the idea of a modern WordPress website, to helping us produce our first video tours of historic homes in Norwalk, which will become a regular feature of NPT's virtual, online presence. More information soon!
Special thanks to Tuliptree Site Design landscape architects for their annual help with the floral arrangements for our Preservation Leadership Awards fundraising event.
Contributions from Local Businesses and Arts Organizations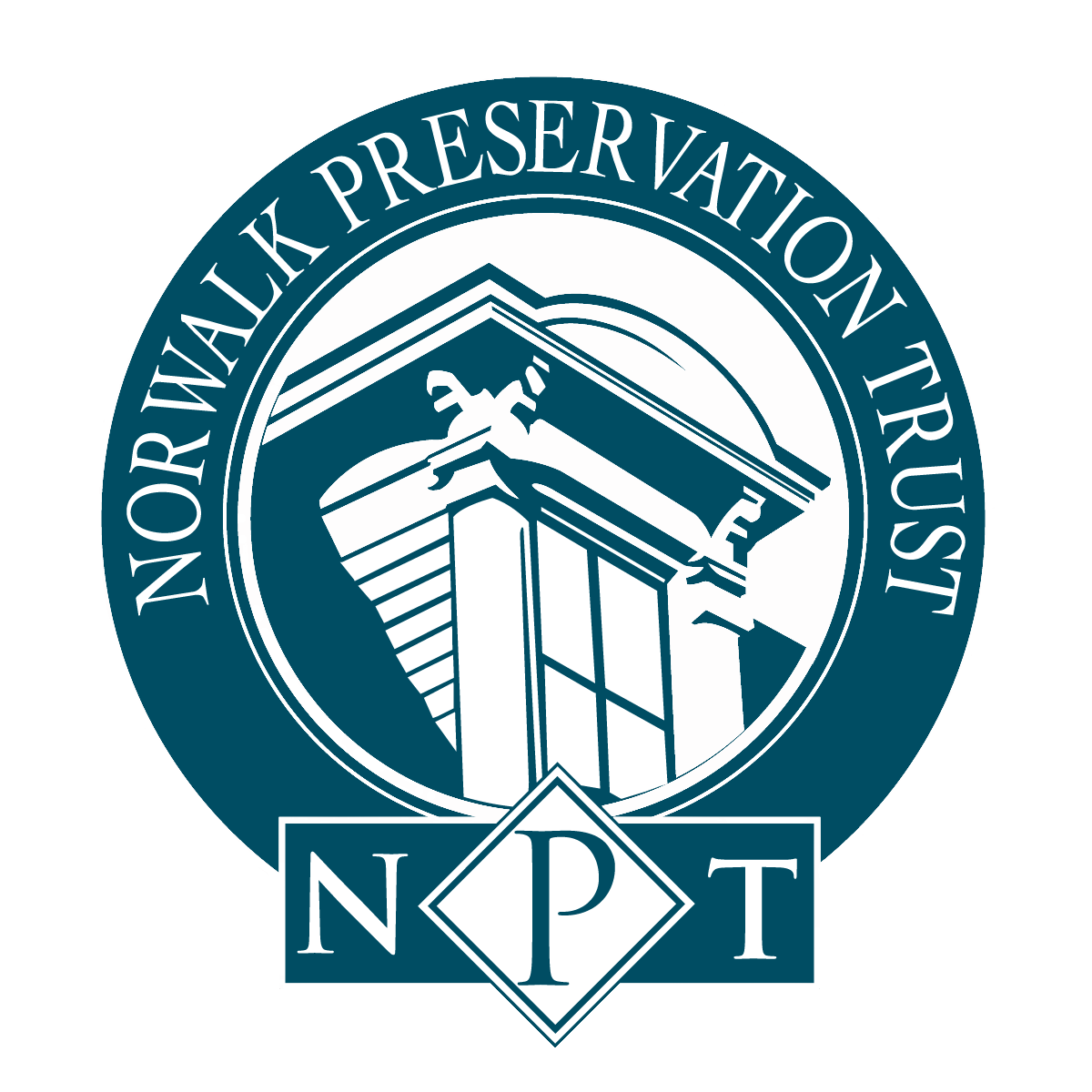 Norwalk Preservation Trust
MAILING ADDRESS
P.O. Box 874
Norwalk, CT 06852