About Us
To protect Norwalk's architectural heritage, historic buildings and neighborhoods, now and for the future.
Grassroots Action
The current Norwalk Preservation Trust grew out of the work of the Norwalk Green Historic Alliance, a grassroots neighborhood group organized in 2001. That group mobilized the community to protect the Grumman-St. John House at 93 East Avenue, a historic 18th-century property in danger of being demolished for the expansion of a hotel. They collected over 1,100 petition signatures, received in-depth media coverage from newspapers and television, and brought such a large number of people to Zoning Commission hearings that the hearings needed to be extended to three sessions.
The level of interest in our efforts and public support was so encouraging that it called for the formation of a permanent preservation group in Norwalk. There had been no such organization in Norwalk since the disbanding of the original Norwalk Preservation Trust, more than thirty years before. That organization was the driving force behind Historic South Norwalk and the Norwalk Green Historic District, as well as other preservation achievements around the city. The community in South Norwalk was documented in a film, Survival of a Small City, released in two parts: Part I, 1979-80 and Part II, 1984-86. The documentary doesn't shy away from the difficult issues surrounding development and historic preservation, and the conflicting perspectives of residents, businesses, artists, preservationists, urban planners, politicians, and property developers. Our Preservation Leadership Awards are named for Valle Fay, the founder and president of that organization.
Today's Norwalk Preservation Trust builds on that legacy. NPT was founded on March 2, 2003 by Tod Bryant, Marija Bryant, Frank DeMilo, Lynn Friedman, Bill Kraus, and Gail Wall. One year later, we became a public charity with 501(c)(3) status, making your membership and donations tax-deductible. In 2016, we moved into our current offices at 328 Flax Hill Road, on the Fodor Farm Homestead. We are thrilled to support the upkeep of this unique reminder of Norwalk's agricultural past.
Many members of our past and present Board of Directors have been individually active in preservation efforts for years. We also maintain an informal advisory board, and we have built networks of professionals who can provide advice and assistance, as needed, as we continue to fulfill our mission as advocates for Norwalk's architectural heritage and as a preservation resource for property owners, residents, and developers, as well as other organizations and government agencies.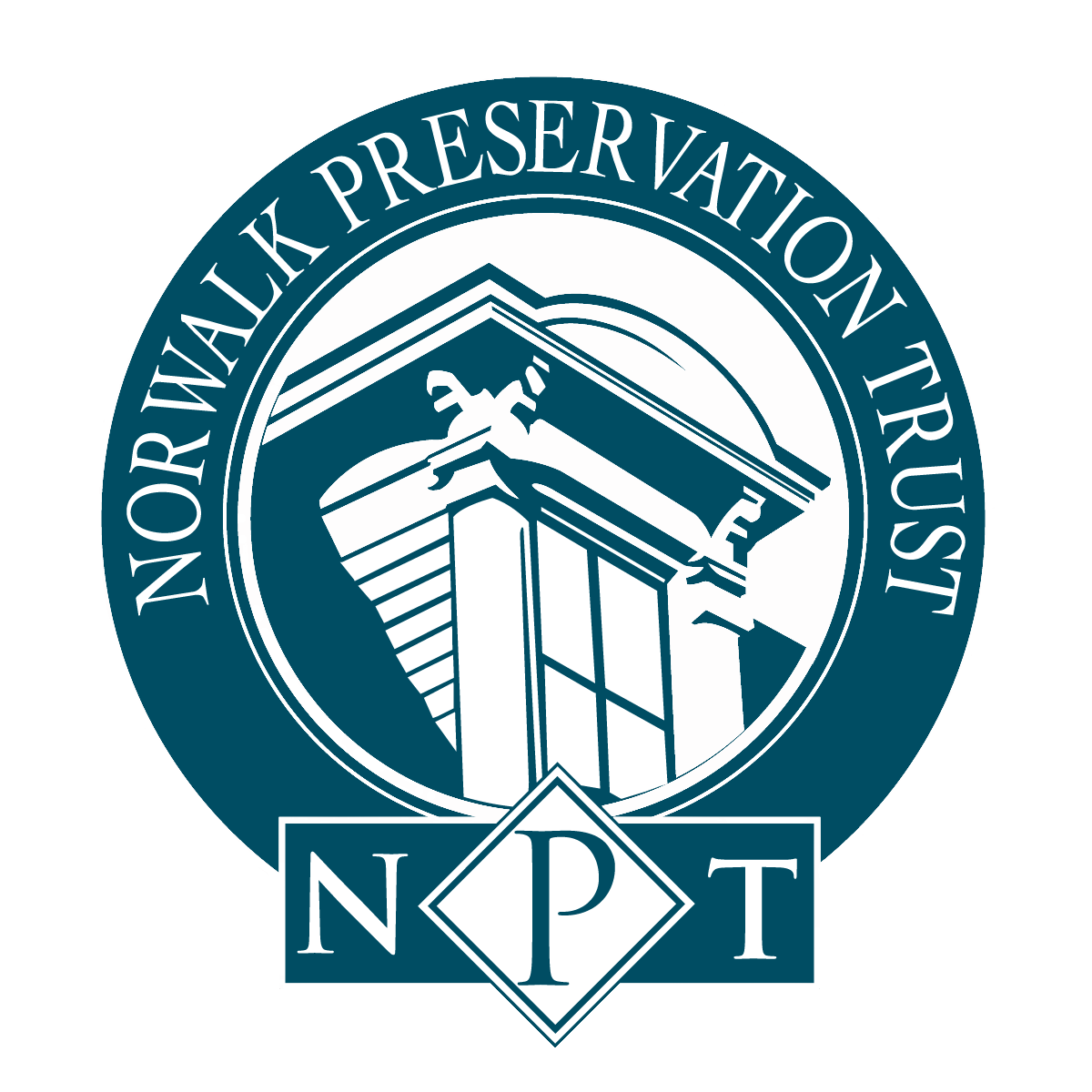 Norwalk Preservation Trust
MAILING ADDRESS
P.O. Box 874
Norwalk, CT 06852