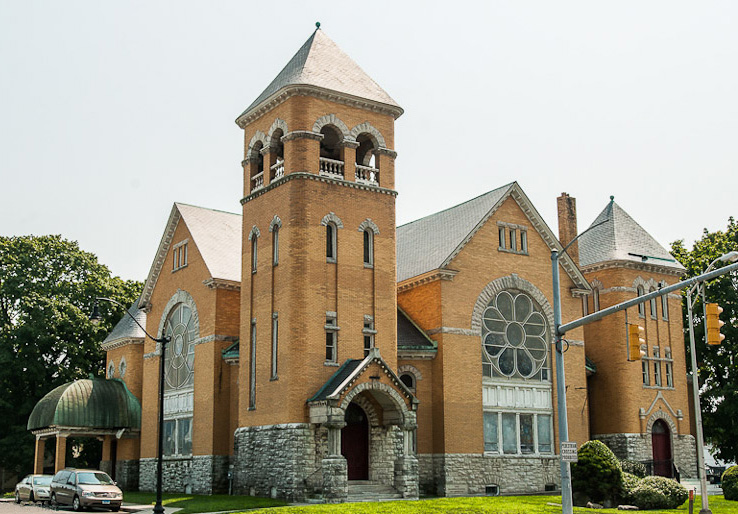 First United Methodist Church, 39 West Avenue
On May 20, 2014, Macedonia Church rescued one of Norwalk's finest architectural landmarks when it purchased the former First United Methodist Church located at 39 West Avenue. Norwalk Preservation Trust worked in 2012 and 2013 to raise community awareness about the sale of this extraordinary building, so we were especially pleased when Macedonia Church was able to acquire the building for their use. This irreplaceable structure, now preserved, continues to serve a vital role in the community.
The building had, unfortunately, been largely neglected with little or no preventive maintenance for decades. The cost to restore the church back to its original condition ended up being more than $850,000, and the work is ongoing. Macedonia Church is committed to preserving the remarkable legacy of this wonderful space and maintaining the historic character and architectural integrity of the building. Please support their Building Fund if you can. Norwalk Preservation Trust made a $5000 donation toward this project in November 2014.
Methodism was first introduced to Norwalk in 1787. Reverend Jesse Lee arrived in 1789 and started the first Methodist society in Norwalk, which was also the first in New England. Thus, Norwalk's First United Methodist Church can trace its lineage to the birthplace of Methodism in New England. After utilizing several structures throughout the years, the current yellow brick and white marble building (a photograph of the exterior appears on our News page) was designed by the architect M. H. Hubbard of Utica, New York. The cornerstone was laid 11 June 1897, with construction completed the following year. The builder was Stephen M. Randall, who had offices at 1125 Broadway, at the corner of 25th Street in New York City and at 154 Manhattan Avenue in Brooklyn. The total cost of construction was $56,400. Underneath the pulpit area is a copper tub, to be utilized for Baptism by full immersion. This is a practice used only by those of the Baptist faith—not a traditional Methodist custom. It is unknown why it was installed but is an unusual part of the sanctuary.
The Hill Memorial Window (to the left of the pulpit) was designed by Louis Comfort Tiffany, although documents suggest a stained glass firm in Bridgeport did some of the work. Regardless, Tiffany had a part in it, as he designed the face of Samuel using the face of Ebenezer Hill's son-in-law, Benjamin Mitchel Andrews as a model. The large window facing West Avenue bears the likeness of John Wesley, the founder of Methodism. This is one of the few, if perhaps the only, stained glass window in this country completely dedicated to the founder of Methodism.
Thanks to Peter Deysenroth (great great grandson of Benjamin Mitchel Andrews) for contributing much of the historical information above.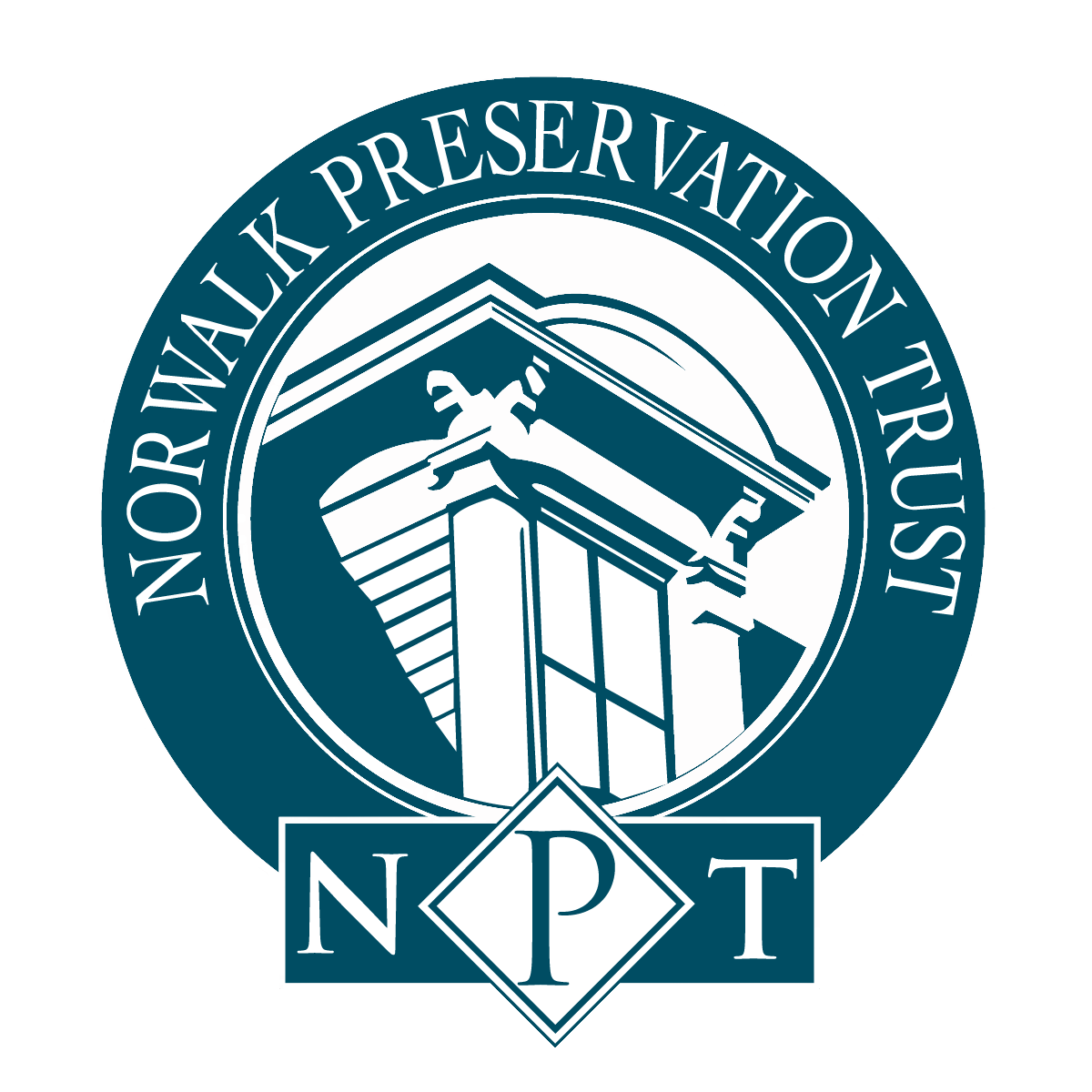 Norwalk Preservation Trust
MAILING ADDRESS
P.O. Box 874
Norwalk, CT 06852