Ernst House, 5 Elmcrest Terrace
​This 1908 early Colonial Revival home is in great condition with beautiful interiors and is the last of its type in Norwalk. Originally slated for demolition to make way for additional surface parking for Norwalk Hospital, the Norwalk Preservation Trust worked with the Norwalk Redevelopment Agency and a private developer to encourage the Hospital to save the house, reaching an agreement in 2003. Ernst House is now beautifully restored, both inside and out, as condominiums.
The house has an interesting history and illustrates Norwalk's role in the "Golden Age" of American growth. George G. Ernst was born in Malvern, Ohio in 1864 and came to Norwalk in 1893, forming a tobacco company called Graham, Kelsey and Ernst with members of his mother's family. The company was located in South Norwalk and is thought to have manufactured cigars from Connecticut tobacco. He married Juliet Wyman (probably from Norwalk) and the couple built a mansion at 5 Elmcrest Terrace to house their considerable collection of American antiques. Part of the collection was auctioned in 1926 by American Art Galleries in New York. According to the auction catalogue's introduction,
Quality was always the foremost consideration, but as in the case of all collectors, Mr. and Mrs. Ernst discovered that quantity was becoming a disturbing factor; wherefore, in 1908, they designed and built for themselves a large, spacious, and very elegant Georgian mansion, situated on the high ground on the outskirts of the flourishing old town of Norwalk, from which one can obtain a wonderful panoramic view of Long Island Sound and the surrounding countryside for a distance of some twenty miles. In the house itself, which has a delightful old world atmosphere, the main entrance hall was tastefully furnished with a large Duncan Phyfe sofa against the staircase and, at the opposite wall, a very charming Duncan Phyfe table of the rarest quality and possibly the only one of its kind in existence.
The catalogue continues to describe the house and contents room by room. The interior still retains many of the fine features of the original.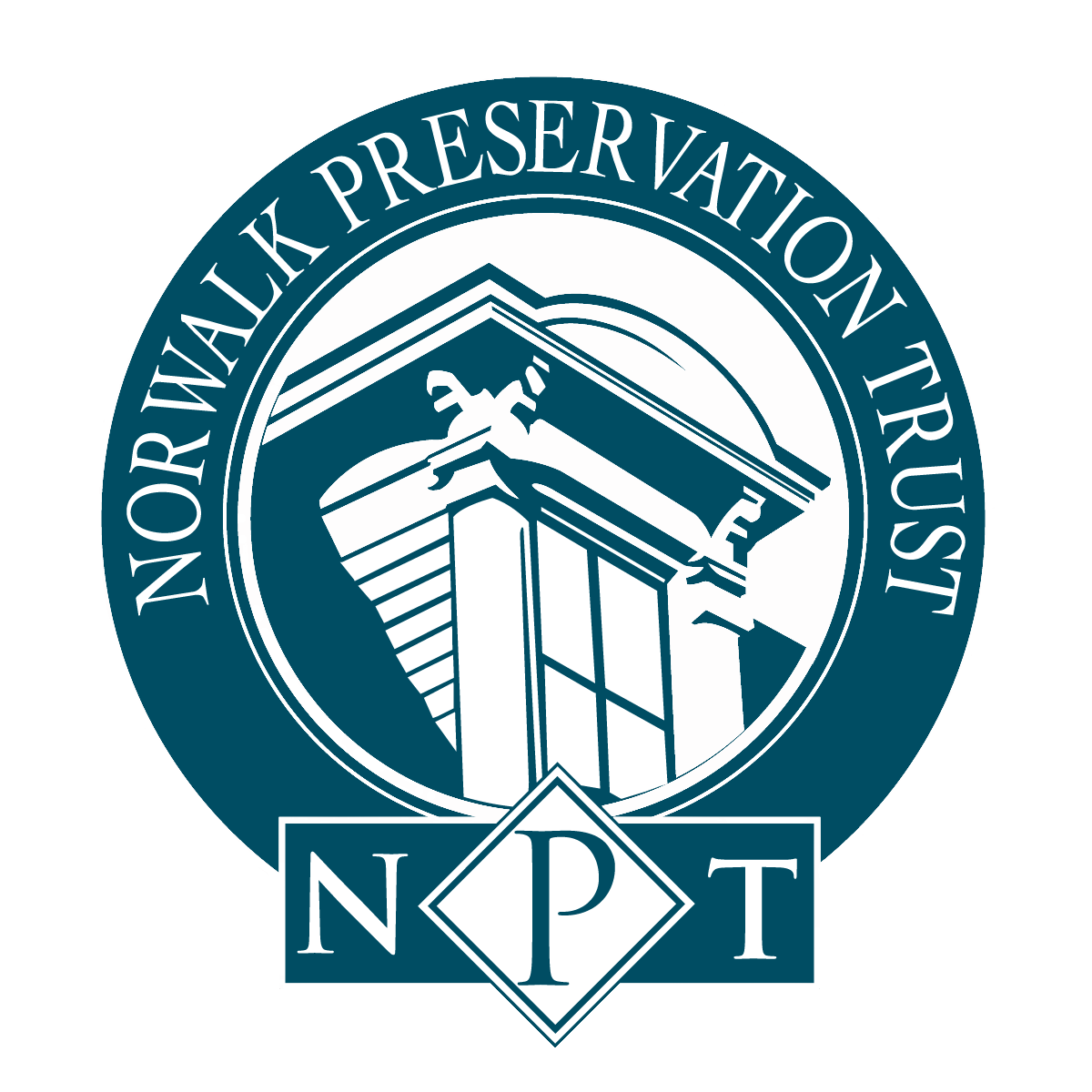 Norwalk Preservation Trust
MAILING ADDRESS
P.O. Box 874
Norwalk, CT 06852