Resource Inventories
Documenting Norwalk's historic art and architecture.
What is a historic resource inventory?
Let's begin with what a historic resource inventory does not do. It does not change anything about what property owners can and cannot do with their properties. It is a survey. It is not a listing on a historic registry.
As Norwalk Preservation Trust's president, Tod Bryant, said in 2010 when the funding for the 2011 survey was approved, it "doesn't confer any designation on any building. It doesn't result in any restrictions of any kinds. People shouldn't be afraid of this. It will have no effect on any building. This doesn't create any kind of historic district. It doesn't put anybody's house in any kind of register. It's totally without effect except to provide information on these resources." (The Hour, Council OKs $38,500 to prepare historic inventory of downtown, June 2010)
So what is a historic resources inventory? The research provided in a local historic resources survey is a valuable tool for city officials, urban planners, historic preservationists, property owners, property developers, and researchers to help make informed preservation choices. Not only do resource inventories identify historically-important buildings, but they also identify little-known, but equally significant, properties that are off the radar in more residential neighborhoods. All of this increases public awareness of historic architectural and cultural monuments.
These are also public records. Anyone can consult a resources inventory to assess the significance of any historic buildings, structures, or sites in a particular area.
1979
The Norwalk Historic Resource Inventory is a representative survey of 644 historic buildings, completed in two phases in 1976 to 1979 for the Norwalk Redevelopment Agency and/or the Norwalk Historical Commission [?] with a grant from the State of Connecticut. It was compiled by Ralph Bloom and Mary Brewer, who was involved in the effort to save the Lockwood-Mathews Mansion. Due to limitations of time and money, it does not list every building in Norwalk that would now be considered to be historically significant. To be fair, some of the criteria for inclusion have changed, some parts of the city were not adequately covered, and some of the buildings listed in it have been demolished or altered.
Criteria for inclusion in the original Norwalk Historic Resource Inventory required that the building or structure:
Make a significant contribution to the visual, architectural, or historic value of the surrounding area or neighborhood.
Is in a condition that makes restoration or preservation architecturally feasible.
Is an asset in terms of visual, cultural, or educational value to the area or the community.
The interest of the public is served by the preservation or restoration of the building.
The original files are in the Norwalk Public Library, along with a set of bound volumes containing copies of the inventory in the History Room. Note that the original files have small photographs of the buildings on the back of the forms, but not the bound copies.
2011
In 2010, Norwalk Preservation Trust helped initiate and commission the first phase of another historical resources inventory for Norwalk. This was completed in 2011, as Historic and Architectural Resources Inventory for the City of Norwalk, Connecticut, Phase 1, covering 336 structures in the area between Route 1, Interstate 95, the Route 7 Connector and East Avenue. It is intended to "update and supplement" the list compiled in the late 1970s.
This resulting document, in three volumes, is available in the History Room collection at the Norwalk Public Library. In addition, all of this information will be included in the city's Geographic Information System, so that there will be a historic layer in the GIS. [MORE ABOUT THE CURRENT STATE OF THIS PROJECT SOON]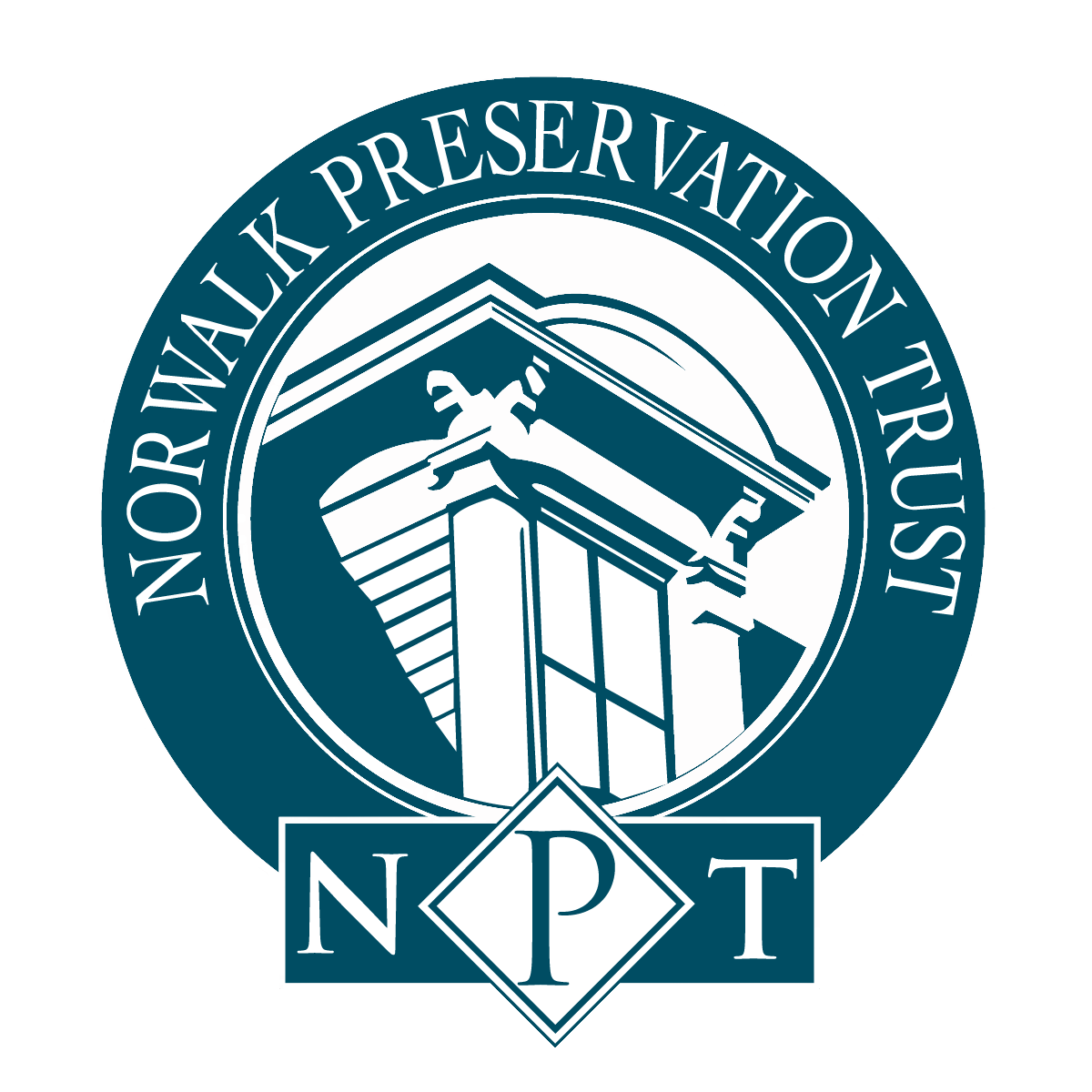 Norwalk Preservation Trust
MAILING ADDRESS
P.O. Box 874
Norwalk, CT 06852